SSE Career Services offerS
coaching to students at the
Master in International Business
CEMS program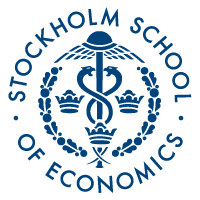 WE SUPPORT YOU IN YOUR PROCESS OF MAKING THE TRANSITION TO THE PROFESSIONAL SCENE, OFFERING AN OPPORTUNITY TO BECOME CLEARER ABOUT YOUR DIRECTION AND GOALS AND TO TAKE ACTION.
We coach starting from where you are in your process, to support you in exploring the best possible match between your (true) self and future professional opportunities.
The work we do is often focused around your mindsets and the methods you use to evaluate your options and make decisions in order to approach the job market in a more intentional way.
During your exchange semester year 2, follow-up sessions can be held on video call.
SIGN UP
by email to erik@theinnerpath.se or anna@theinnerpath.se
OUTLINE OF THE COACHING PROCESS
Startup session (1 hour) – possible topics
Your objective with these sessions

Personal values and passion

Current situation: leads, offers, options – in process or unexplored
Creative and reactive patterns
Outlining options for action
Commitment to action
1-3 Follow up sessions (1 hour) – possible topics
Revisit action plan and outcome
Reviewing and adapting goals
Considering new options / leads
Revised action plan and commitment
Your path forward
LOCATION
Our coaching room is at Brahegatan 7, a ten minute walk from the SSE.

TERMS
The school offers 1-4 individual coaching sessions. After that, we offer a student rate for additional sessions. Rescheduling or cancellation 24 hours before scheduled time. After that the session is considered used and a no-show fee will be charged.