SELF LEADERSHIP
IN RETAIL MANAGEMENT:
PREPARATION FOR
SELF AWARENESS WORKSHOP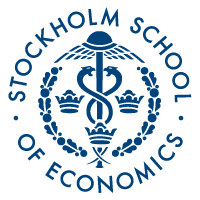 In this preparation module, we will set the theoretical framework as a basis before we meet for the upcoming workshop.
You need about 1,5 hours to complete the preparations.
The module has four steps:
An introduction to personality
The theoretical framework MBTI, including self-assessment

Report your profile to us to help us prepare the workshop

MBTI Questionnaire at the workshop
When we meet for the in-classroom workshop, we will explore deeper and and apply this to your self-leadership journey.
Step 1/4: Introduction to personality in Self Leadership
Introduction to personality
Our approach to objective and subjective truth
Intro to Jungian theory of personality
What do we mean by "preference"?
You will need: pen and paper (yes, the physical thing, not your MacBook!)
STEP 2/3: MBTI Core Theory – four pairs of opposites
Extraversion (E) – intraversion (I)
This pair of opposites is about how we source and direct our energy. We all need and use both, but we tend to have a preference.
1: Lecture
2: Self-Assesment
SENSING (S) – intuition (N)
This pair of opposites is about how we take in information and what kind of information we trust the most. We all need and use both, but we tend to have a preference.
1: Lecture
2: Self-Assesment
Thinking (T) – feeling (F)
This pair of opposites is about how we make decisions and come to conclusions. We all need and use both, but we tend to have a preference.
1: Lecture
2: Self-Assesment
Judging (J) – perceIving (P)
This pair of opposites is about how we prefer to organise our life and work. We all need and use both, but we tend to have a preference.
1: Lecture
2: Self-Assesment
Step 3/4: What is your type?
You should now have all four letter of preference that make up your four letter profile, for example "INTP" or "ENFJ". Are you not clear about your preference for one or several of the four? That's perfectly OK, we will explore further and provide you with further readings in the workshop.
…AND the main point in this context is not trying to capture any objective truth, but rather to reflect, engage in self-observation and conversations about how we all function in different ways.
Please report your profile (or your best hypothesis) here. Undecided? Pick the one most likely or tick both/several.
Step 4/4: mbti Questionnaire at the workshop
You might have done personality profiles before. If not, you will for sure when you apply for jobs or go to leadership trainings in the future! There are many elaborate personality assessment tools out there and they are useful, but we urge you to never overestimate the outcome of a personality report and underestimate your own experience. When you have looked at your personal experience in a structured and conscious way, as you have just done, you are the most important source of information. From our experience, the self-assessment is the most relevant. At the workshop, you will fill out the official MBTI questionnaire and use it as a second opinion. 
That's it – see you at the workshop!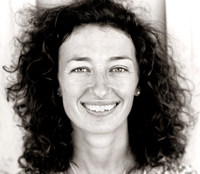 Anna Thurdin
Anna is a M.Sc Alumna of the SSE, with a Bachelor in International Relations from Albertus Magnus College, Connecticut.
She has 20 years of experience in leadership development and assessment, mainly in global firms. She is a Psychosynthesis Therapist / Counsellor and Systemic Facilitator with a big heart for literature and the arts.
Anna is a certified MBTI and Leadership Circle practitioner.
Anna Thurdin
anna@theinnerpath.se
+46 76 256 00 66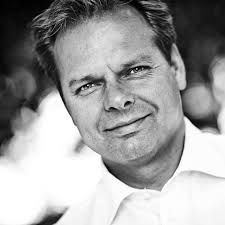 STAFFAN ÅKERBLOM
 Staffan is a Ph.Lic. SSE alumnus within the field of Leadership and Culture. He has served as a Program Director and Faculty Member at SSE Executive Education for 15 years, with extensive experience from orchestrating international development programs. He was the Group Head of Leadership and Organizational Development at SEB and Telia Company before becoming an independent consultant and business owner, supporting managers and teams in both private and public enterprises. He is a certified practitioner in The Human Element, Radical collaboration, Clear Leadership, The Leadership Circle and Growth Edge Coaching.
Staffan Åkerblom
staffan@deorg.se
+46 70 511 20 28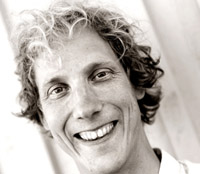 Erik Hedblad
Erik is a M.Sc Alumnus of the SSE, has studied Organization and Work Psychology on an advanced level and holds a 4-year diploma in Psychosynthesis Therapy and Counselling.
He has leadership experience from CEO roles and acts as an advisor, coach and leadership assessor, with a special interest in family business.
Erik is certified in MBTI, OPQ, JTI and PoitOfValue. He is a Subject Matter Expert for Oxford Psychology Press on adapting the MBTI to Swedish conditions.
Erik Hedblad
erik@theinnerpath.se
+46 70 560 04 03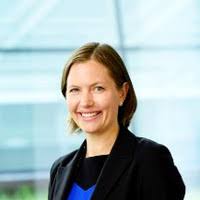 JENNY WESTRING
Jenny (SSE alumna) has a background as management consultant at EY, senior manager at both Unibail-Rodamco-Westfield and HH&P Executive Search. She is also the founder and owner of a personal development retreat center and holds a Bachelor in Psychology from Karolinska Institutet. Jenny is certified in Psychometric Personality Assessments.
Jenny Westring
jenny.westring@hhs.se
+46 73-505 32 34
Questions & Answers
Here are a few links and resources around questions we often get:
How frequent is my type? What is the distribution between the preferences?
Official MBTI type table
16 Personalities World Map
The maps look slightly different between the two tools, partly due to method and partly to when the data was compiled
Is Sweden different from other countries?
This you will discover, now that you are here! 16 Personalities has compiled this profile of Sweden.
Is this really the best tool? What about the science behind the MBTI – support and critique
There is no best tool for all purposes. This wikipedia page actually has a pretty well balanced section on this.
Our main point is that the scientific mindset does not apply to inner development in the same way as it does to the external world. Growing as a person is more art than science, if you ask us. And please, do ask us and argue with us!
Our work is influenced by phenomenology, systemic theory and psychosynthesis.
"I think I have one MBTI-type in private and a different one professionally"
This is probably about you skilfully adapting to the needs of different situations. Usually what we consider our "private" side holds more of your true preference.